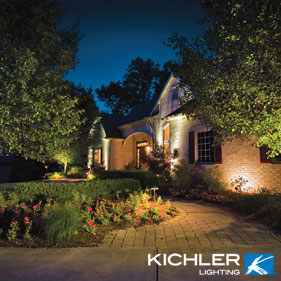 Turn your yard into a wonderland at night. A well designed landscape lighting system can expand your outdoor living and entertainment after dark. It improves safety, and security on your property. At Newton Electrical Supply we work closely with you to determine what you want to highlight in your landscape and discuss the variety of light sources available.
We work closely with you to design a custom system that illuminates architectural features, highlight trees and shrubs, pool areas and gardens. For your safety and security illuminate steps and pathways as well as your house, garage and driveway. We will discuss which type of landscape light works best for your application and the techniques that beautify your landscape. There are several options including, uplighting, downlighting, moon lighting, accent lighting, shadowing, grazing, silhouetting, spread, cross, and path lighting,. Choosing your light source is critical to the ultimate look you want to achieve. To conserve energy, consider LED landscape lighting. We also incorporate timers and photocells to automatically turn the lights on and off, so you don't have to.
Whether your job is big or small we will make your landscape look dramatic. Our consultants come to your job site and using a landscape kit demonstrate the many ways to light up your landscape. Make an appointment to see the beauty in your landscape at night at 617-527-2040.