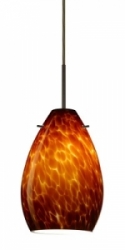 At Newton Electrical Supply we specialize in lighting and electrical supplies, making us a leader in the lighting industry. We understand the importance lighting has in your home and business, making it our commitment to continually educate ourselves with new innovative products and the latest designs. We have built a great reputation for superior customer service and quality products.
Our full electrical counter is stocked with everything you need for your job of any size. We continually bring in the newest products as well as staple supplies, specifically for contractors jobs big and small. We carefully test out every new product we bring in, keeping in mind quality and best value. When proposed with a challenge our educated counter staff is able to find a solution. We strive to make sure our contractor's get what they need when they need it.
Lighting creates an atmosphere in your home and business. Our complete lighting showroom includes all interior and exterior lighting grouped by lighting type designed for you to find everything you need in lighting. We carefully choose our products to give you a variety and continually bring in new styles for all budgets. Explore interactive lighting in our LED and Lighting Design Center and see the many effects of lighting, making for an easier process in completing your project. It is our mission to understand the atmosphere you wish to create. Any size project, new or renovation, residential or commercial, our lighting consultants work closely with you as well as your professional team. We cover all areas of your project, from function of light sources, proper placement, designs that fit your personal style, to ever so important lighting controls.
At Newton Electrical Supply it is our dedication to our knowledge of products and customer service that sets us apart and enables us to offer our customers an exceptional level of service. Whether you need one light bulb, or a whole house of lights, you will get the same knowledgeable friendly service.
We are committed to giving back to others. We support many local charities and schools as well as Habitat for Humanity and other causes.