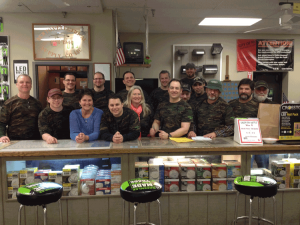 At Newton Electrical Supply our counter services go above and beyond just taking orders. We are ready to take on any challenge our contractors may face while on a job site. It is our priority to give you the products you need when you need it. We offer job site visits and lighting layouts. Your job is our job.
Complete Line of Top Manufacturers
Experienced Counter Salespeople
Newest and Innovative Products
Training on New Products
Job Site Visits
Lighting Layouts
Job Site Delivery
Our full electrical counter continually brings in the newest products specifically for contractors jobs big and small, as well as staple products needed for all jobs. Every new product we bring in is carefully tested for quality and best value. We carry a full line of electrical products from industry top manufacturers allowing us to handle any job. We take great pride in our experienced counter salespeople. When proposed with a challenge our educated counter staff is able to find a solution. We strive to make sure our contractors get what they need when they need it.